Why Your Organization Needs to Partner With The Stewardship Coach
1 in 5 churches could be forced to close their doors in the next 18 months due to the lockdown according to the Barna Group. 
Some of those churches are in your denomination, association or their your clients.  The question is how do you help churches stabilize financially?  I don't know about you but in seminary I was never taught how to increase giving, givers, etc.  We all had to self-learn.  No wonder many of our churches are struggling financially.  Where can they go for help?
For the last couple of years my great idea has been, why can't a pastor go one place and get all the giving help he needs?  What he didn't pay anything for that because his denomination or his online giving company provided that training for him for free? 
What if providing this pastor good stewardship tools meant his church avoided being 1 in 5 churches potentially closing in the next 18 months?  Here is my plan,
Since 2006 The Stewardship Coach is the brand that I have operated my writing and coaching for ch
urch leaders from.  I have taken my experience as a Senior Pastor of over 20 years and my more than 20 years in the stewardship industry to produce tools that can benefit any church or Christian organization.  It consists of two major strategic generosity platforms.
 The Stewardship Coach Print Platform – Your clients/churches will receive weekly The Stewardship Coach newsletter with key articles and posts on all things generosity and stewardship related plus all my seasonal playbooks.  Pricing is based upon the number of clients/churches and the amount of personalization required.
The Stewardship Coach Digital Platform –  This gives your clients/churches all of the print platform PLUS a seat at my weekly group teaching time called, Monday Mornings With Mark The Stewardship Coach.
Your organization can benefit from these tools in the following way:
The Newsletter Package –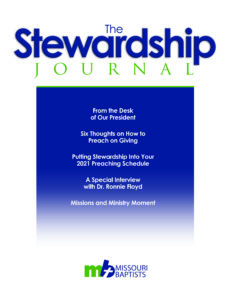 Using the contents of The Stewardship Coach as a base, I help you create your own generosity-themed newsletter.  We provide you with a finished product that looks as if you produced it. It's your newsletter!
Each weekly newsletter will contain:            
My Stewardship Coach Newsletter is the base copy.
Personalized cover highlighting your institution/organization

– We can provide design options, or you can design your cover yourself.

One ghostwritten lead article bylined with your name of around 1,000 words or less

.

Opening introductory page from your CEO/President of 500 words or less highlighting the newsletter

.
Pricing – Pricing is based upon the average amount of hourly time invested in each project.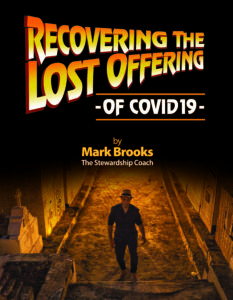 The Stewardship Coach Platform Package – Having a membership into the Stewardship Coach Platform gives your clients/churches their own online Minister of Generosity.  This package provides your clients with everything they need to put their church on the path to financial security.  The package includes:
"Your Newsletter," sent to them weekly with key thoughts, offering talks, interviews, samples, and more, PLUS,
All my seasonal giving playbooks, like "The Fully Funded Summer," and many others.
24/7 access to the Generosity Treasure Chest containing all past newsletters, hundreds of offering talks, all my recorded group teaching time, and MORE!
A "seat," at all my weekly group teaching time called, "Monday Mornings With Mark The Stewardship Coach." This gives them personalized attention to every giving need they have.
Seats at "The Digital Capital Campaign," my online capital campaign training and virtual support for raising capital dollars. Your churches will never need to hire a campaign consultant again!
Pricing – Pricing is built upon the base price of The Newsletter Package, and the number of clients/churches granted access to The Stewardship Coach Platform.

Need Help With Writing a book, blog, or article?  I have been blessed to write for many of the top firms, churches, and leaders in the Church world.  I have written for various publications and sites such as Pastors.com, Worship Facilities Magazine, ChurchLeaders.com, Church Executive, and more!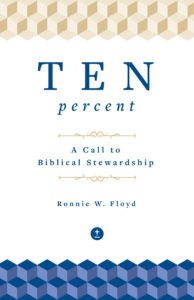 Recently I helped Dr. Ronnie Floyd of the Southern Baptist Convention provide the finishing touches on the book, "Ten Percent: A Call to Biblical Stewardship," for over 54,000 SBC churches. 
I have also written for the following organizations:
Injoy Stewardship

Horizon Stewardship

OnlineGiving.org

The Executive Committee of the Southern Baptist Convention

The Missouri Baptist Convention

Catalyst Faithworks and others!
For more information, contact Mark Brooks at Mark@Acts17Generosity.com or call him directly at  678-350-3115. Or visit https://Acts17Generosity.com